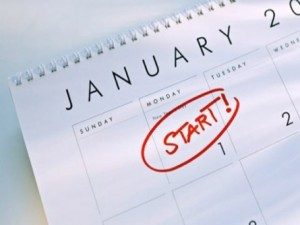 Okay, I may be a bit late on this but I had so much catching up to do from making and selling my leather bracelets over the hectic holidays I'm just starting to plan what I want to accomplish this year. So my New Year Resolutions are more like a To Do List. Do we all want to exercise more, eat healthier, lose 10 lbs? Of course! But this year I want more for myself.
First of all, I can't focus on anything until I get my house back in order. That would be the "Feng Shui" part of me. For those of you who are not familiar, Feng Shui is the ancient chinese art of placement of items for happiness and prosperity.  For the past few months I've been speed cleaning and throwing jewelry supplies for new ideas I have in the corners of my studio. My Feng Shui is seriously out of whack!!  I need to deep clean and organize!!!
Crazy pile of beads and supplies for my leather bracelets
The holidays were great for my business but now I need to keep that going. Spring will be here before you know it so I want to expand my jewelry line with some fresh new items. I want to create leather bracelets with beautiful beads and leather. So far I've only been using silver and gold color beads. I feel that spring deserves some color in our jewelry. I also love, love pearls so I will be incorporating them into my leather bracelets. What is cooler than leather and pearls!!
Remember, if you would like to be on my VIP Email Club list to get exclusive information and discounts, you must sign up. Sign up form in the sidebar and up above.