I Love Designing Jewelry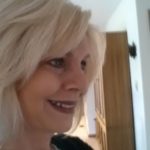 The common thinking is that jewelry is a fun, luxury item.
While that is true, I also believe that jewelry helps you to be more confident and gives you the extra push you may need for the day.
My mission is to design bracelets to help women feel that they can accomplish whatever they put their mind to. Wearing jewelry that "fits" how you feel on the inside can empower you. I try to model myself after powerful women that I admire. In my small way I feel that I am helping women improve their lives.
I cannot express enough what designing jewelry has done for me. I never felt I was creative at anything. I was always the person behind the desk with the administrative jobs. Building my business has empowered me. I started selling with two or three bracelets on consignment. Watching customers buy them and tell me how much they loved them gave me confidence to do more. Now I have an online presence and so many design ideas that I can't create fast enough.
I hope you enjoy my leather bracelets. If you would like to hear about my newest bracelets and promotions, please sign up for my VIP EMAIL CLUB. There will be exclusive sales and discounts that only club members will receive.
THANK YOU!