Need Alternatives to Cable?
I Felt Exploited When I came home to my Cable Bill!
Six weeks ago I came home from work and opened my cable bill.  Wow! I got such a lump in my stomach. Then I got hopping mad. It had gone up $30. It went from $148 (which I thought was outrageous) to $176. As I often tell you guys, I am a senior citizen living on social security and a part time job. No way I was paying this bill. To be perfectly honest, I couldn't pay this bill even if I wanted to!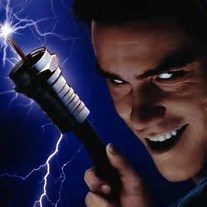 This email contains affiliate links. If you click through and make a purchase, I may receive a commission (at no additional cost to you.)
I don't know why I haven't tried to do something about this sooner. It just kind of crept up on me. I did write a post about cutting my TV cable in 2014 but I was testing an antenna that didn't work for me, so I just gave up. My bills had always been about $100 per month for TV and internet up until a few years ago. Then technology started with WiFi internet and high definition TV. The prices crept up with $5 here and $10 there. By 2014 I was paying $117. In 2015 my bill was $127.50. In March of 2016 my bill was $142.82. And that was with a "so called" bundled package.
Then Spectrum bought Time Warner and the proverbial "sh–" hit the fan.
When you see their commercials that say – Welcome to a new day! Wonderful things are coming! – DO NOT BELIEVE THEM. First I had to get a new internet modem because the one I had didn't work with the new Spectrum. Now I didn't have to pay for it as it was just an exchange. But they wouldn't send anyone out to me to install it unless I paid $45. I did go get it from one of their offices but I had to get help on the telephone for an hour to install it. Turns out someone at that office messed up my account order. Then I finally got them to give me a promotional price which never got posted to my bill because another service rep messed that up. Since then I have talked to over a dozen other people that have also cancelled their accounts with Spectrum for the very same experiences.
That's when I decided I had to take action. I got lots of opinions from friends that had already dropped out of the TV cable community. They were happy with their choice of cable alternatives. It's a new and different way to watch television but it works. This is the way the younger generations are watching. I truly believe that as their generation grows they won't even know what cable television was. It's like they don't know what a dial up telephone is now!
Here's what I did.
I did a lot of talking with others about what they installed. Everyone did the streaming with Netflix and Hulu. A lot of people also had Sling TV. All fine with me. But I needed my local news and network stations. Some people said they did without or read their news. I just wasn't happy with that. Most people installed antennas on their TVs. So I decided to try that once more. Note: I did these things before I actually cancelled my cable service. It's good to make sure you will be happy with your new alternatives to cable.
Step 1 – the antenna
I went to Best Buy (or you could go to any store that sells televisions and accessories) and picked the salesperson's mind to learn about antennas. I knew from my previous experience that receiving signals from ABC was a problem for my location. So I bought two different antennas to test. They were both Amplified HD Antennas but one had a range of 45 miles and the other had a range of 60 miles and was more expensive at $69.99. I think I really bought that one because I liked the shape. It would fit in more with my living room. They were not hard to install at all. But remember that after you have attached it to the TV you must go into your television settings and re-scan all the channels. Also, you have to test different places where you aim the antennas to get the strongest signals. This took me about a week to find my "sweet spots".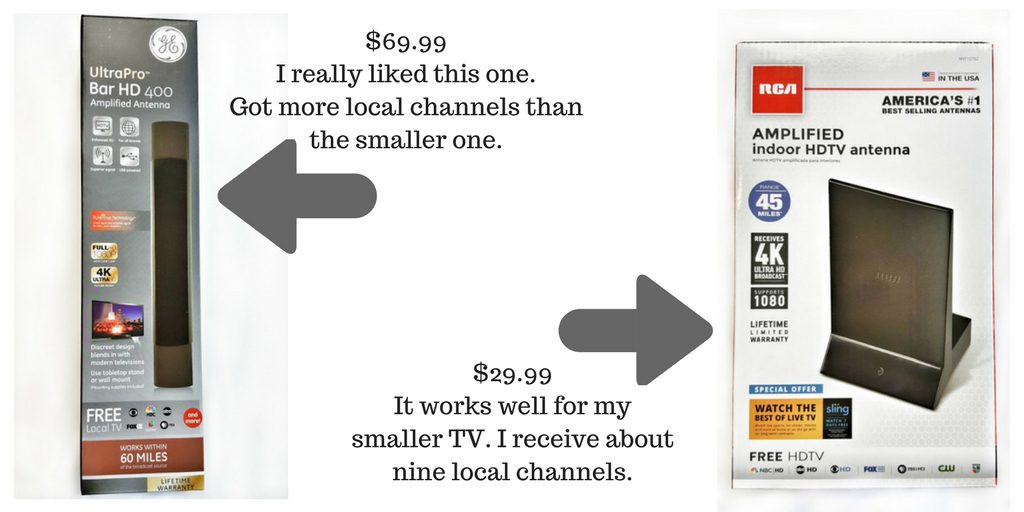 On the whole, I have gotten excellent reception. I won't say that I never get some buffering but it's maybe once every couple weeks for a minute or two. I will say that I got a lot more when I had my TV cable cord hooked up! There was so much that I had to call the company several times a year to complain.
Step 2 – streaming
I was excited about streaming. I already had Netflix on my iPad and was excited that I could watch shows on the larger screens of my televisions. One note about streaming – you must have a high definition television. It doesn't have to be new. One of my televisions is at least 10 years old. You also must have WiFi internet in your house. That's how the streaming sticks get their signals. This has nothing to do with the antennas that you just installed. In fact, when you want to switch from regular TV to streaming you will have to locate the "source" button on your TV remote and change the source to HDMI or HTML depending on which connection you used on the back of your TV.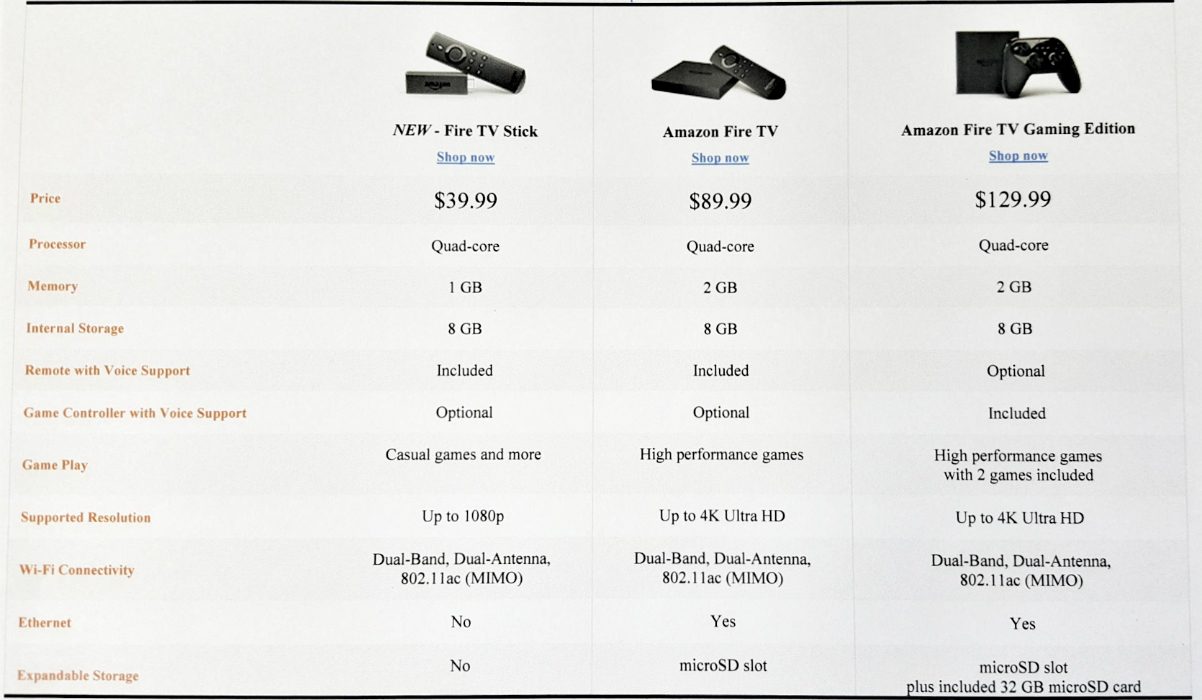 Step 3 – Setting up.
Again, I purchased two different sticks and I got them online at Amazon. One had 75% more processing power and more memory and resolution than the other. This more expensive one I used on my larger TV because it has more functions available. Click here for more information. Also, the price was $89.99 and Amazon offered 5 payments of $18.00 per month. I was all over that! However, the larger one did not have any cords included. I think that would be because you can use an Ethernet cord, which you would already have from the cable service, or you could hook it up with an HDMI cord which I did already have from something else in the house.
The smaller of the two fire sticks I liked very much and installed it on a small TV in my bedroom. I don't watch very much television in there so it is perfect. It cost $39.99. Click here to find out about that one.
They were not hard to hook up at all. Just follow the directions for plugging the stick on the back of the TV in the appropriate spot. Some prompts will come up for set up. That's where you will connect your WiFi and enter your WiFi password. You will have a screen come up that looks like a big app store you would see on your cell phone. You can click on apps you're interested in and download them the same way.
Netflix or Hulu are not necessary but they have a lot of content. I find them easier to find shows to watch. If you would like them, they do cost money. I went online via my laptop and set my accounts up through there. You will have to give them your credit card info and set up a user name and password for each. When you download them on your TV you will sign in with them. Netflix costs $7.99 per month.  Hulu costs $7.99 per month with commercials. You can upgrade to $11.99 for commercial free which I did after a couple weeks. The commercials drove me nuts.
What now?
I am really enjoying my new way to watch television. Do I miss anything about cable? Yes – I miss the CLOCK on the front of the box you had to have!! Funny huh? So I put a clock in my living room. Plus it takes some patience to get the hang of operating the remotes for the streaming sticks. They are small and I need glasses to see them. A small price to pay for the $100 per month I'm saving.
So now when I say "Welcome to a new day! Wonderful things are coming!" It has a completely new and different meaning!!!