By now you've read my previous posts about finding your own unique personal style. You've purged all your out of date and ill fitting clothes. You've even gone shopping and restocked a bunch of outfits. Great!! But now it's getting cold outside and have you thought about your winter coats? Do you have the right coat styles to get you through the season?
These resources are affiliate links, which means I get paid a commission (at no extra cost to you) if you use my link to make a purchase.
How many coat styles should you really have in your wardrobe
According to what I have researched, the bare minimum number of winter coats you should have in your wardrobe is four that can carry you through lots of different events.  You should have: 1 elegant long coat, 1 sporty outerwear jacket, 1 classic trench, and 1 day to night jacket. The trench coat and the full length overcoat are classics. But the sporty and day to night jackets would be of more trending styles.
The Overcoat
A coat is the first and last thing people see on you, so it's worth finding a plush overcoat. Keeping it sleek and classic increases its life span and wearability. You can't go wrong with a cashmere coat in Camel color or black. Your  long winter coat can also be a wrap version or double or single breasted. Wear it day and night, for work or weekends.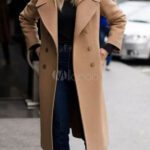 The Trench Coat
A trench coat is the ultimate symbol of chic. It's a versatile piece that is at the same time practical, glamorous and cool. Women love this coat because the tailored structure hides all flaws. Whether you wear it over worn-in jeans or a fancy dress, you will look sophisticated.
The day to night jacket
When I think of a day to night jacket, a Peacoat comes to mind. It would be a shorter length of a warm fabric. They usually are in a shade of black or navy. The cut of it works well for everyday casual but it is structured enough to look refined. Avoid any that are cut too boxy on your body.
Sporty Outerwear jacket
Either a Parka or a Puffer jacket would fit this coat style. What is the difference? Well I wondered that myself! What I found was a Parka is a hip length cold weather coat, typically stuffed with down or very warm synthetic fiber. They usually also have a fur lined hood and have a utilitarian look to them.
A Puffer jacket, also called quilted jacket, has a quilted design with sections that are "puffy" between the stitching. Also filled with down or synthetic fibers. Puffers are a little more practical if you are going for warmth as they are longer than parkas. Sometimes they can look bulky so I like to find a thinner longer style which would be more flattering.

Talbot's long quilted puffer jacket
Most important is to find the proper fit
A few tips on making sure your winter coat looks the very best on you. The biggest single mistake made is not having the correct fit on the shoulders. This dictates how the entire coat fits. So here are some rules.
If the shoulder pads of the coat extend past your shoulders, the coat is too big. Size down.
If the fabric pulls or creases around the shoulder seams, the coat is too small. Size up.
If the shoulders fit but the coat is too loose at the waist, it fits but you need to get it altered. A good tailor is a woman's best friend!
If the shoulders fit but the coat sags around the chest area. It just isn't a good fit for you. Find another.
For the upper back, pretend you're hugging someone or yourself. If the back feels tight size up.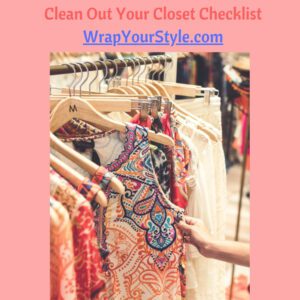 Time to purge your wardrobe? Download my Clean Out Closet Checklist!!
Sign Up Below