Unlock Your Unique Signature Style
Some of the resources below may be affiliate links,which means I get paid a commission  (at no extra cost to you) if you use that link to make a purchase. 
Unlocking your unique signature style is easy – but won't happen overnight.
Unique signature style tells the world who you are.
Unlock your signature style – what are the first thoughts that come to mind? Are you already thinking too much work, money, not for me? I won't say it doesn't involve some effort and time. But how much time would you spend to develop a style that is all your own.
Fashion is what you buy, style is what you do with it.
Style is about personality – know your's and own it. You convey who you are through your clothes. I'm not talking high fashion here. Just something easy that fits comfortably into your every day (probably very busy) lifestyle. Your personal style isn't random. It's a reflection of your experiences and associations. Style isn't lots of expensive or trendy clothes either. It is you projecting your unique independent self.  Your clothing choices should make you feel happy and inspired when you put them together.
The best accessory a girl can have is confidence.
No matter how you choose to present yourself, you must make that look your own. I have been reading the most wonderful book which is a system for discovering your signature style. It's called "The Curated Closet" by Anuschka Rees. She gives step by step guides from cleaning out your closets to figuring out what clothes look good on you and how to shop for them. I'm going to go through the book and tell you about my experiences with some of these theories in future posts. These theories are not new to the world but I feel she explains her process so well you can't go wrong. This book is over 250 pages so I intend to just skim the surface. Hope you enjoy the journey.
In the meantime, here's just a quick tip I heard on a TV show. Did you know that we only wear 20% of what's in our closet? If you just think about your closet you know that's true. So I'm going to try this quick tip to get started.
Arrange all your hangers facing one way
When you wear something reverse the hanger
Do this for 3 – 4 weeks
Keeping in mind some clothes are seasonal
I'd love to hear how you make out with this short exercise. Just drop me a comment!
To read the next blogs in the series –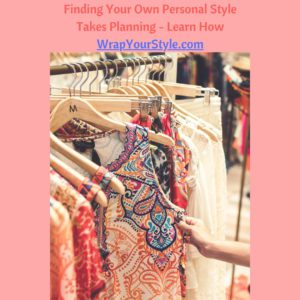 GET STARTED WITH THIS HANDY CLEAN OUT CLOSET CHECK LIST!