Leather Beaded Stacking Bracelets
Leather beaded stacking bracelets
I first introduced my new leather beaded stacking bracelets collection for Christmas a couple years ago. But since then I've been adding to my collections.
I have a collection named Multi Leather Cord Beaded Collection.
This consists of my very first bracelets which remain my staple items. They are leather round cords that criss cross and are beaded with silver or gold beads. They close with a matching magnetic clasp.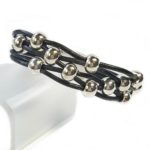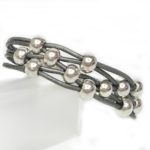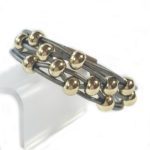 Then I became interested in wire wrapping.
So I made a collection called Flat Leather Wire Wrapped. I take seed beads, thread them on jewelry wire and wrap them criss crossing around a band of flat leather. Also attach a matching magnetic clasp. I really think these are so cool!! Anyone could wear them, even men can wear the one with the rivets on them. They also can be used for a his and hers jewelry set.
Here is a peak to all my collections. They are listed in my shop – click here to see more.
But I have always loved pearls.
So I designed a few leather bracelets with pearls on them. I also threw in a couple with hearts and call it my Pearls and Hearts Collection. There are a two pearl bracelets made with the leather cording and some with wire wrapping. All have my signature magnetic clasps.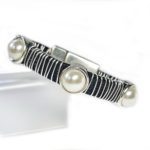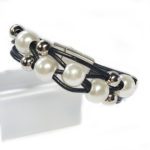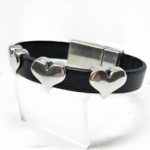 Please visit some of my other posts where I can help you with Unlocking Your Own Unique Signature Style.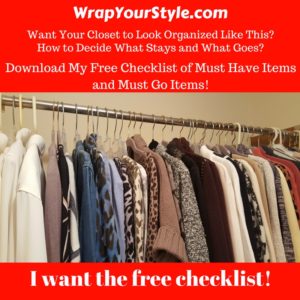 Feel you need help with your wardrobe?
Start with cleaning out your closet. Sign up below for my free clean out checklist!!