I Love Designing Leather Beaded Bracelets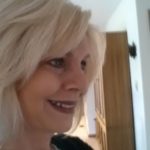 The common thinking is that jewelry is a fun, luxury item.
While that is true, I also believe that wearing bold leather bracelets helps you to be more confident and gives you the extra push you may need for the day.
My mission is to design bracelets to help women feel that they can accomplish whatever they put their mind to. Wearing jewelry that "fits" how you feel on the inside can empower you. I try to model myself after powerful women that I admire. In my small way I feel that I am helping women improve their lives.
I personally hand make each leather beaded bracelet in my own studio with tender loving care using the highest quality leathers and beads.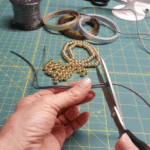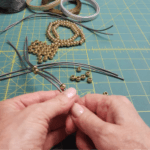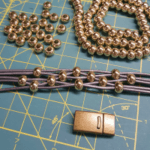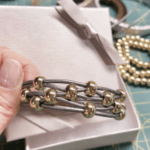 The leather for each bracelet is accented with beads to form a criss cross pattern that draws the eye to the wrist.  The ends are secured with a matching magnetic closure.  It is this striking combination of industrial, modern, and classic jewelry that makes these bracelets so versatile.
All my bracelets have magnetic clasps so they are easy to wear. I decided to do that because of my own experience. Living with arthritis in my hands and wrists makes putting on bracelets with other closures almost impossible. So I wanted to make easy to wear bracelets for women with the same restrictions. My customers always tell me how much they appreciate this solution.
I hope you enjoy my leather beaded bracelets. If you would like to hear about my newest bracelets and promotions, please sign up for my VIP EMAIL CLUB. There will be exclusive sales and discounts that only club members will receive.
THANK YOU!